The Lodon GSP Kennel has built up a reputation over the past 20 years, for breeding great dogs with fantastic temperaments.

We continue to work hard to ensure that is reputation is maintained.

The first Three Queens, Birkenwald Ciska, Lodon Cissie and Lodon Dilly, put in place the foundations of the pedigree.

The second Three Queens, Lodon Jasmine, Lodon Katie Can and Lodon Pandora, are our current girls holding the Crown.

We have some fantastic feedback from a host of Lodon GSP owners. A number of which have provided a home for a second puppy.

We take our responsibility as breeders very seriously. All potential Lodon GSP owners are vetted to ensure they can provide a home to fully accommodate these athletic and intelligent dogs.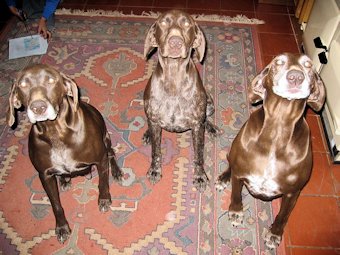 The 'first' Three Queens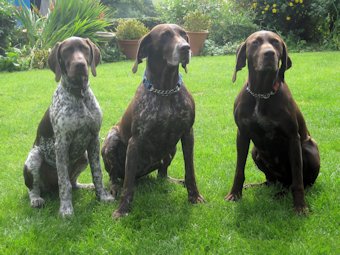 The 'second' Three Queens